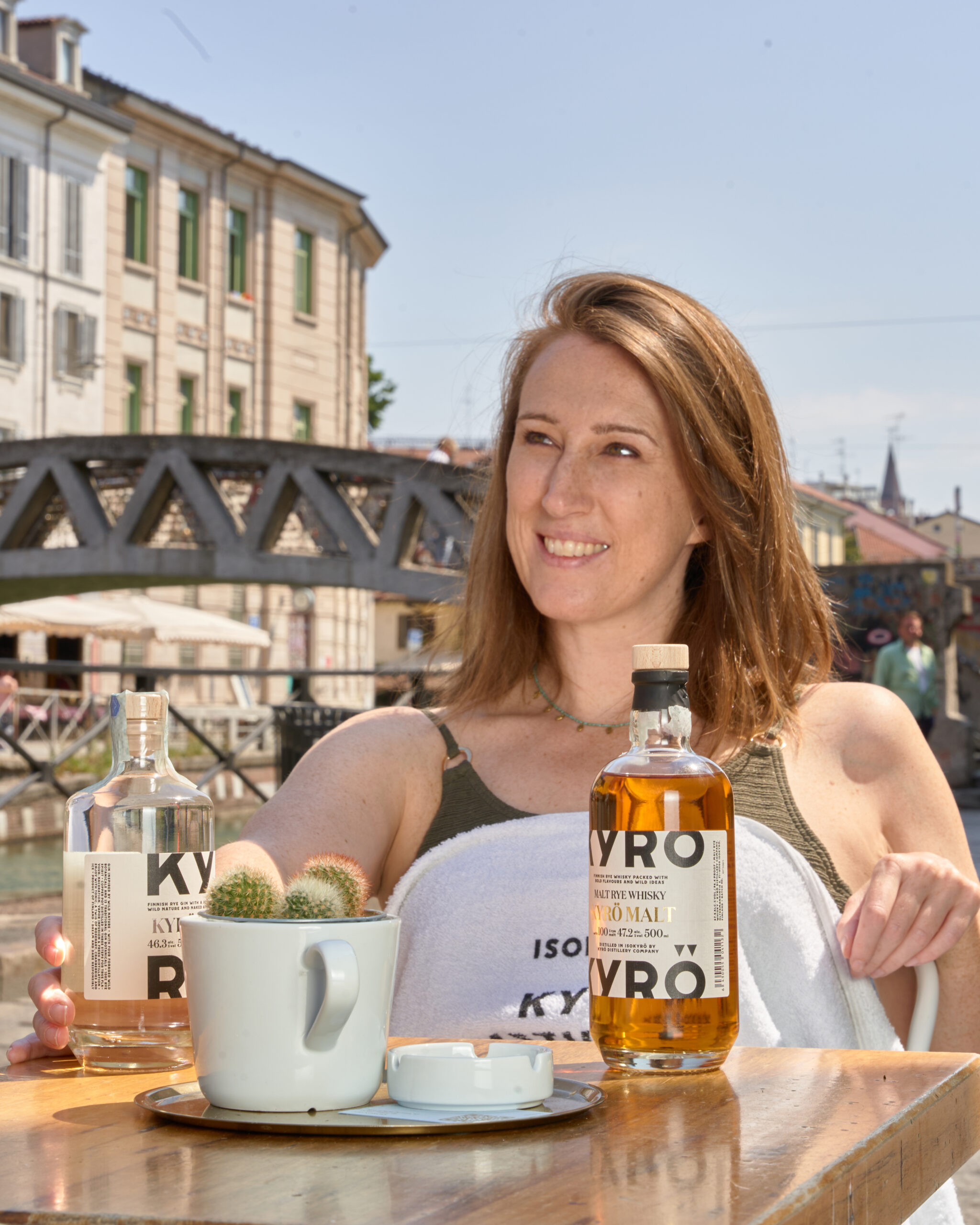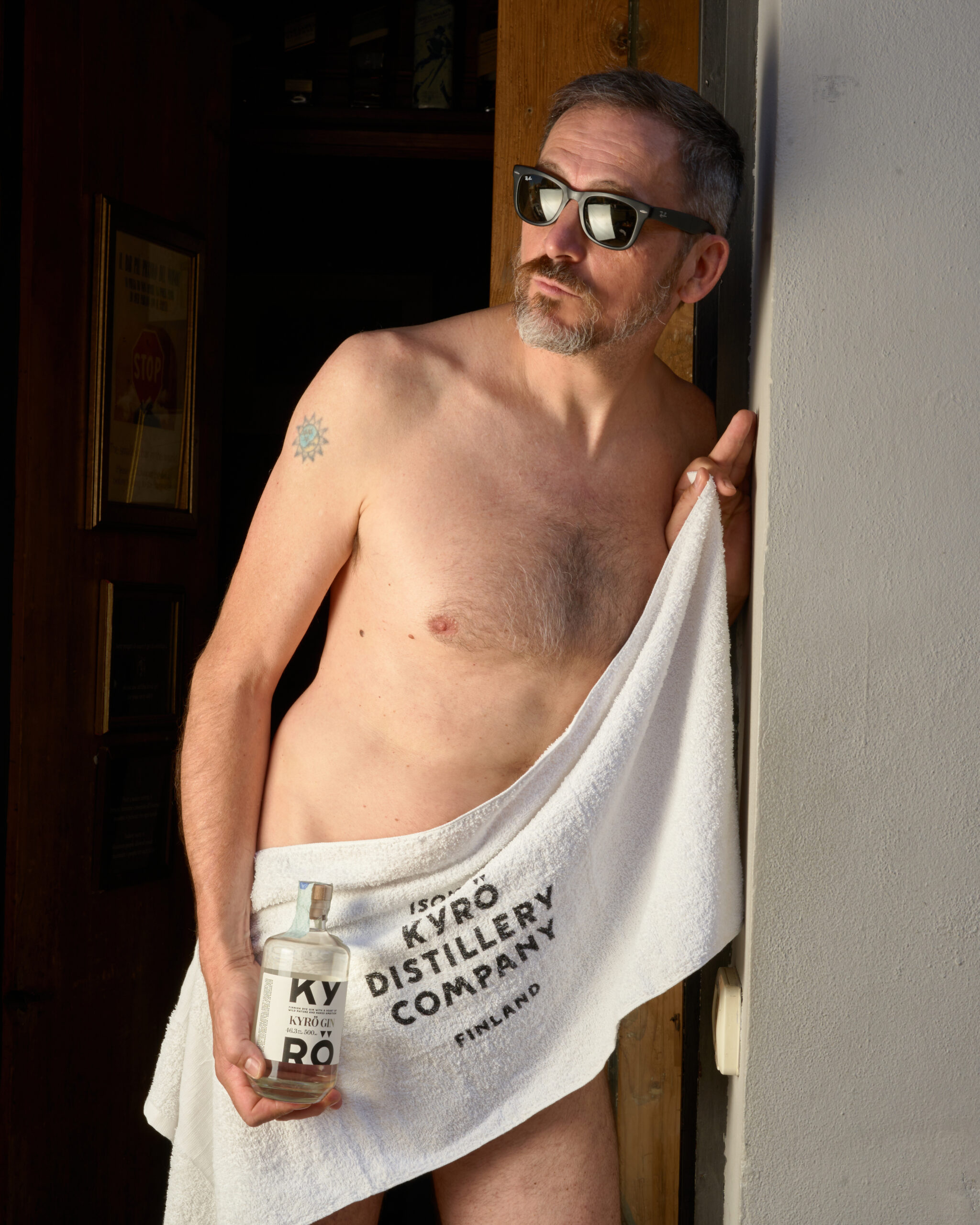 Brutally Finnish Kyrö distillery.
Kyrö is a Finnish brutalist dream that comes true all over the world through the sale of drinks with the wildest image!
Kyrö products are Gin and Whisky, with which you can give a twist to the more classic Gin&Tonic, Whiskey Sour and Negroni but also indulge yourself and create any wild novelty. Today Kyrö is an artisanal powerhouse with distillation skills and capabilities that make wholemeal rye their core and many derivative products that you can taste – strictly as long as you go to the sauna!
A group of friends were having a sauna and drinking rye whiskey, when they started wondering why nobody made rye whiskey in Finland. Surprisingly, Kyrö's journey began from there.
To maintain the transgressive image, in the communication of the brand in Milan we have chosen to take a photo campaign that recalls the origin of everything: the sauna! Dedicated towels and hardcore style for a raw product!
Kyrö is also the national distributor of Velier Company.