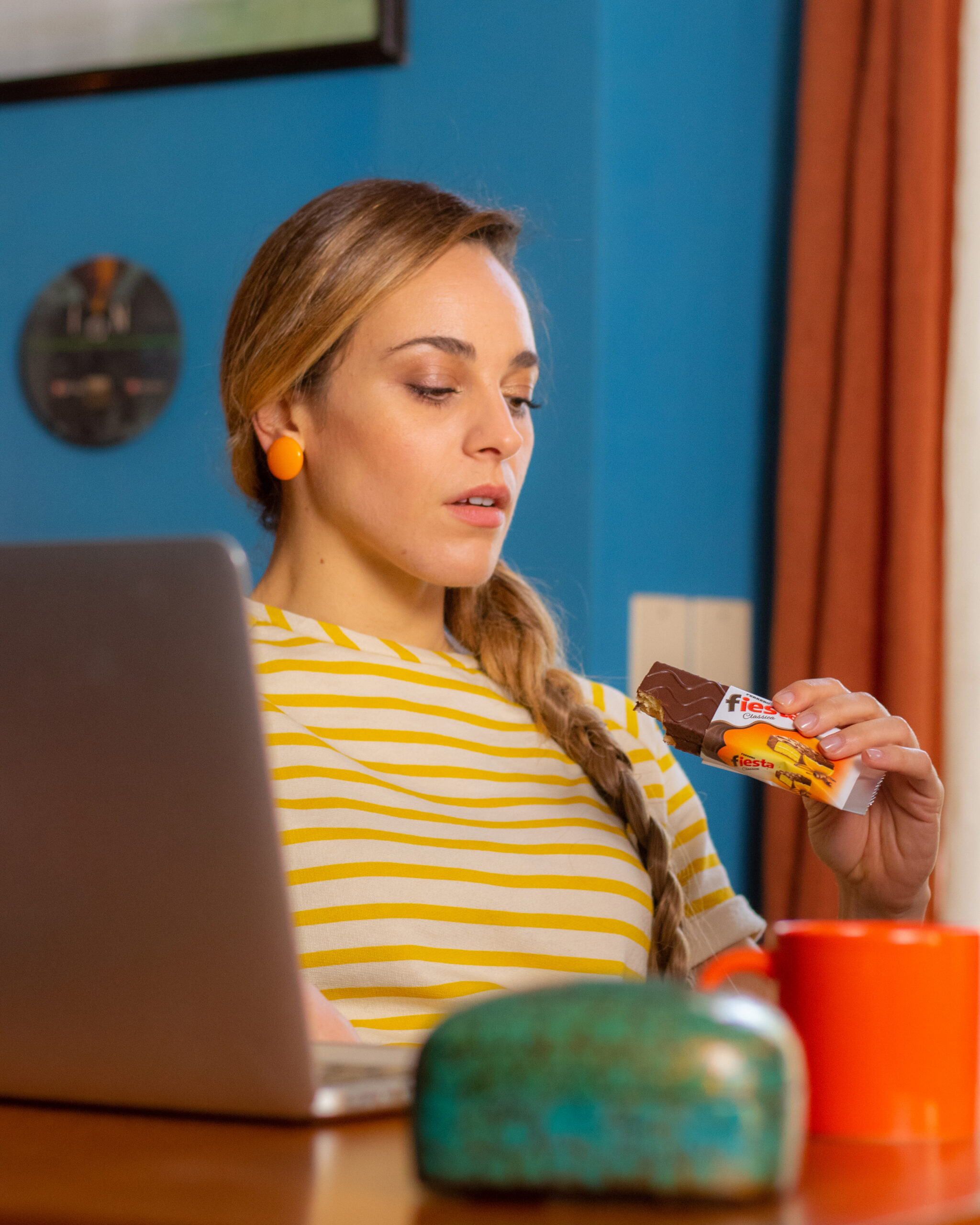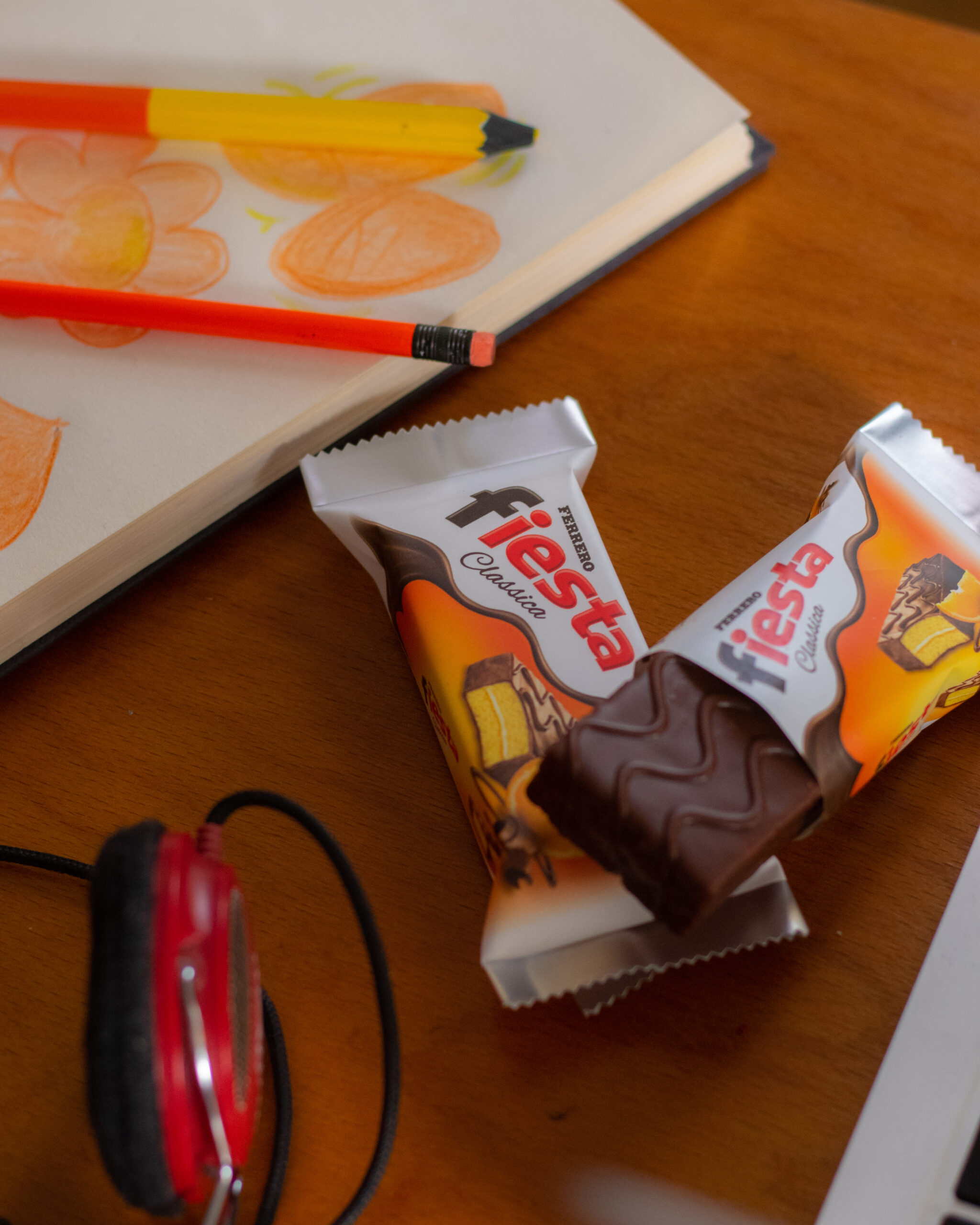 FIESTA: you can't get it out of your head!
We had fun like kids shooting the official 2021 Fiesta Ferrero campaign.
Photographs that portray everyday life, to enhance the naturalness of gestures such as looking for a snack in the middle of the day, and immediately Fiesta is the tastiest solution: just one bite and it's immediately party!
An unmistakable taste for more than 50 years: the delicate flavor of orange in a soft sponge cake covered with delicious cocoa. A touch of originality for a recipe with a unique, irresistible taste!
Go back in time and enjoy a break with this Fiesta 2021 campaign… we already know, you'll be rushing to buy a pack!